During these uncertain times, at least one thing is staying the same: Motorcycle accidents.  Tauber Law Offices has seen too many tragedies over the years in accidents involving motorcycles.  
Now that we are well into summer, the number of motorcycles on the roads has increased dramatically.  This means more serious accidents and fatalities.  
What's more, the coronavirus pandemic has led to a surge in speeding and reckless behavior on the nation's roadways.  Reckless driving has increased dramatically since March, leading to a disproportionate number of speed-related crashes and fatalities, according to law enforcement and traffic experts.  Lockdowns have resulted in less traffic and so many operators feel they can drive faster.   
Then there is the helmet issue.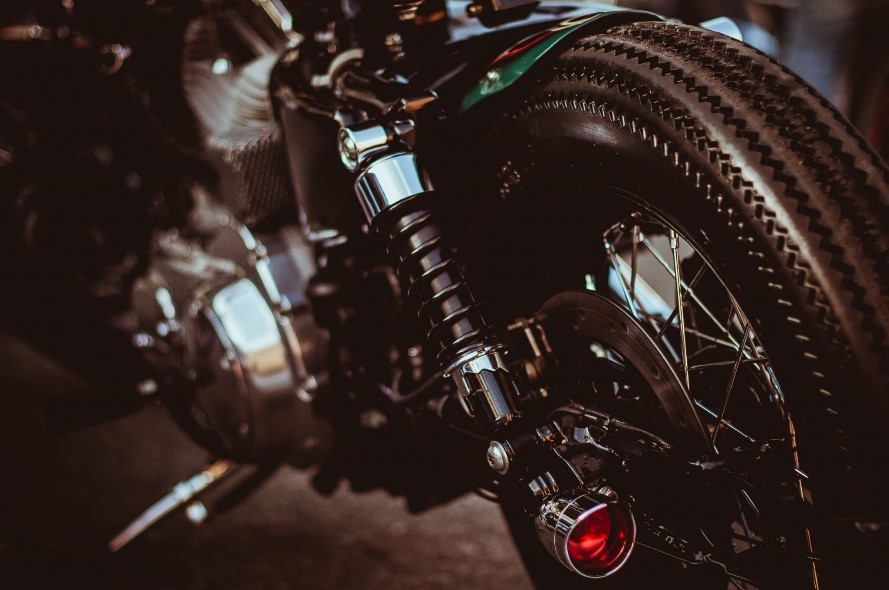 We would first point out that wearing a helmet is 35 percent effective in preventing fatality, 26 percent effective in preventing injuries at least serious enough to require transport to the hospital, and 9 percent effective in preventing all injury.  
 In 2018, 880 of 2,871 victims in Indiana crashes wore helmets. Only 20 of the 112 fatally injured riders wore helmets.  
In Indiana, the law requires only those motorcycle drivers and riders under 18 to wear a helmet and protective glasses, goggles, or transparent face shields. 
At last count, 19 states and the District of Columbia have universal helmet laws, and 28 states have laws covering some riders, usually people younger than 18.  
Three states, including Illinois do not have any helmet requirements at all.   Only bike messengers and delivery people on bikes are required by law to wear helmets in Illinois.  
The truth is, wearing a helmet could save your life.  
At Tauber Law Offices, we are proud of our case results for clients. We pursue your rightful compensation for injuries, pain and suffering and disabilities resulting from any type of motor vehicle accident, including motorcycle crashes.  You should never have to suffer because of someone's inattention or error. If you are a victim of negligent driving, we can help assert your rights to restitution. 
If a motor vehicle accident ends in wrongful death, we can stand with you and be your legal allies in a wrongful death lawsuit. With Indiana's two-year statute of limitations to bring an injury or wrongful death lawsuit, it is to your advantage to consult with an attorney promptly after an accident. 
Contact Tauber Law today to schedule a free initial consultation. You can trust us to discuss your situation and provide options honestly. There is no upfront cost for our legal services; you only pay if we win your case.