As the seasons change, lots of folks start thinking about putting their house on the market.
Maybe you're thinking of selling or buying a house or property on your own to avoid having to pay a real estate commission of 6-7%.
Many people have done it successfully. Maybe you have. Most everyone would agree, though, that a real estate transaction can be tricky business, especially if you don't have the proper knowledge and experience.
We have that experience at Tauber Law Offices and are fully qualified to work in the area of real estate law. There are many important reasons to consult with a qualified real estate attorney before you make a decision to take a real estate transaction into your own hands.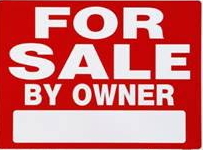 Let Tauber Law Offices handle the legal aspects of your next real estate transaction to avoid costly mistakes. Our goal is to give you peace of mind as you move into your new home or sell your existing home. The last thing you need is to find out later that certain aspects of your deal were not properly covered.
The Tauber attorneys offer a wide range of real estate services, including:
Preparation and Review of Purchase Agreements
Dealing with Title Companies
Representation at real estate closings and review of closing statements
Deed preparation
Landlord/Tenant relationships
Preparation of Leases
Commercial and Residential Evictions
Representation in Foreclosure Matters
Mechanic's Liens
Of course, you can work exclusively with a real estate agent if you wish. However, sometimes the boilerplate agreements they provide do not contain the necessary protection for your unique situation.
Tauber Law is glad to work with your real estate agent to be sure you can be secure in the transaction – sometimes the most important one you'll ever make.
Or we can work with you exclusively without the involvement of an agent. Contact us for more details.