During September, The American Academy of Pediatrics strengthened its warnings about prescribing codeine for children because of reports of deaths and risks for dangerous side effects including breathing problems.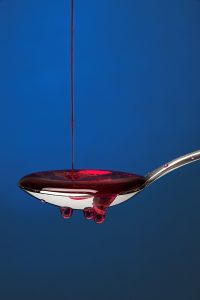 The academy's advice was published in its medical journal, Pediatrics.   This report echoes past warnings from the Food and Drug Administration  about using codeine for kids' coughs or pain.
The American Academy of Pediatrics (AAP) claims the pain medication can be ineffective, and the risk of side effects, including breathing problems and even death, are too large.
There is also a caution about the use of Acetaminophen, which is widely used as an active ingredient in Tylenol and many other products, including some cold medicines.
The study claims when used during pregnancy, the drug has been linked to childhood behavioral problems.
Codeine is an opiate drug once commonly used in over-the-counter cough syrups and as a painkiller, particularly after surgery. But the report notes that a rare genetic variation makes some people metabolize it too quickly, potentially resulting in excessive sleepiness and difficulty breathing.
In as many as one-third of patients, a different genetic variation makes the drug ineffective for pain relief.
Evidence suggests codeine is still commonly prescribed by doctors and dentists, though past warnings (and concerns about whether it actually works to relieve coughs) have advised it not be used. Codeine should not be prescribed to children who are under 12 years old, the AAP said.
In 2012, the U.S. Food and Drug Administration warned the public about the potential danger for children who were "ultra-rapid metabolizers" of codeine. Between 1969 and May of 2012, the FDA reported 10 deaths and three overdoses associated with codeine. Many of those children were recovering from surgery to remove tonsils or adenoids, according to the FDA.
Your family and your children are important to us at Tauber Law Offices.  If you believe that a loved one has been mistreated due to the negligence of anyone, including a physician, we would like to hear your story.   There is no fee for that consultation.  We will then determine whether you have a case.  If so, we will fight aggressively for your rights and fair compensation.
Note:  Some of the material in this blog was taken from Associated Press reports.